Teeth Replacement Options
---
We offer an all-inclusive implant services. Most dentists will need to outsource surgical placement of implants to specialists or there are dental surgeons that can only do the surgical part and not the over implant crown/bridge or prosthesis. We have extensive training and the facility to not only do the surgical part, but also fabricate the over implant crowns and prosthesis. The all-inclusive implant service will cost less than having two separate providers deal with your treatment. Your health, thickness and height of your bone will determine if you are a good candidate for implants. Our Seattle office has the training, experience and the state of the art facility to help determine your candidacy. As dental implant technology and education is advancing, we can also help some patients with additional procedures to make then a good candidate for implants.
Dental implants are synthetic teeth roots. They are shaped as a post which is surgically implanted within the jawbone. This "root" is normally made up of titanium, just like knee and hip replacements. This metal is best suited to pair with bones. After the post is fitted, a false tooth is placed on the post. This tooth can be removable or attached permanently.
Thanks to medical advancements, humans are able to live longer. Even though keeping up with checkups, brushing, and flossing helps to maintain a beautiful, healthy smile, sometimes teeth cannot keep up. Oral hygiene is crucial to staying healthy, and dental implants are a great way to rejuvenate your health and smile.
Multiple or Single Implants
Implants are more versatile than you may think. If you're only lacking one tooth, a tooth replacement and implant will be a perfect fit. Multiple implants are needed if you're missing many teeth. Strategically placing implants will help support a whole bridge. Implants can also be used to support a full fixed denture. If you're curious about how you will benefit from implants, schedule an appointment today.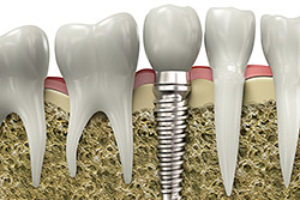 Advantage Over Bridges or Dentures
Normal dentures and bridges are not permanently fitted to the jaw bone. This can lead to instability as well as make it hard to smile or eat. Implants provide a more natural look and feel. Implants even provide a mightier bite force. Since they do not rely on your neighboring teeth, they cannot compromise your real tooth health. Bridges are only meant to last around 7-10 years, but implants are guaranteed to last for a lifetime.
Implant Services
We offer the following services:
Digital treatment planning: We are fortunate to employ a CT Scan in our office with state of the art software to assist in evaluations of the images in 3-dimensional space. This helps us identify bone location, quantity and quality all at once. It improves our ability to figure the best spot for implants.
IV sedation: Sedation during surgical implant placement.
Site Development for implants:

Bone grafting (Allograft): Biological material from FDA approved tissue banks may be placed to help with the bone regeneration prior or at the time of implant placement.
Bone grafting (autogenous): Sometimes, the best area for dental implants don't have bone quality for support. In this case, it is possible to "borrow" the bone from other places in your mouth and grafted back in the lacking area. Most of the time, Dr. Afifi choses areas such as the back part of your jaw or your chin.
Sinus Lift: Occasionally, after losing back teeth, your sinuses can enlarge. Sinuses are really just air-filled pockets and dental implants require solid bone. When your sinuses enlarge, bone can be lost. A sinus graft or augmentation can help restore the bone that's missing and restore the cavity to a better size. Before implants are installed, bone grafts may take a maximum of 12 months to fully heal.
PRF: Platelet rich fibrin (PRF) is a healing biomaterial which aides with bone and soft tissue regeneration. During your surgical procedure, Dr. Afifi will draw your blood and within minutes will create a membrane to place in surgical site to boost the bone regeneration,healing and protecting the surgical site.

Maintenance for Implants: Even after implants are placed, there is work to be done. Keeping up with them requires an infection free zone, which means remaining hygienic. Just like real teeth, implants accumulate tartar and plaque. If you have one or more implants, a cleaning schedule is pertinent to keeping implants healthy. The time between each cleaning is determined on a case by case basis.
It is important to consider that implants are just as important as your natural teeth. Implants need the same care like flossing and brushing daily in order to stay in good shape. When they are cared for correctly, they will last a long time.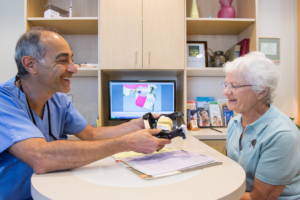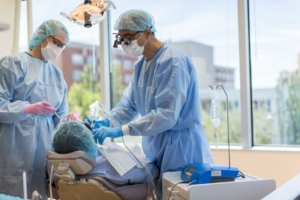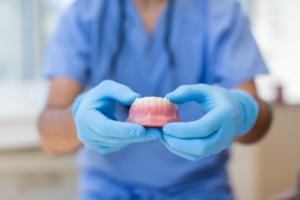 Seattle's Top Dentist for Implants
Why choose Us?
Dental Implants are complex and require someone with experience.  You don't want to go with someone that is inexperienced.With his post graduate training focused on surgical implantology and over 30 years practicing dentistry, Dr. Afifi is a great choice.
By consistently attending dental courses, he keeps up to date with the latest dental technology.  His private practice will dedicate the time to take care of your surgical needs.
Centrally Located - Capitol Hill
Don't just choose the dentist that's closest to you. Choose the best dentist with experience and high patient satisfaction.
We currently have a rating of 5 from 600+ votes on Demandforce.  We are also 5 stars on the local Seattle Google Reviews business directory.
For more information on Teeth Replacement Options, arrange an appointment for consultation.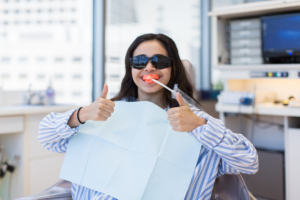 Schedule a Free Consultation Today
Revive your health and smile. Call our office to for a free consultation appointment for more information about Teeth Replacement Options at (206)-323-9000. We'll help you achieve your smile goals!